Main content starts here, tab to start navigating
The Velvet 48 Wine Club
The Velvet 48 Wine Club is a premium membership providing carefully curated fine wines to its members. You'll receive 6 bottles per quarter and have the option for MIXED (Red/White/Sparkling) or ALL RED. Members will also be invited to a complimentary tasting of the wines where you will have the opportunity to purchase additional bottles at 35% off! When you enroll, you'll receive our Velvet 48 "swag bag" of goodies! No enrollment fee and cancel any time!
SORRY, NO SUBSTITUTIONS
$295
(plus tax, billed quarterly on March 1st, June 1st, September 1st & December 1st)
CLUB BENEFITS:
Pickup Party on the 1st Sunday following the release, offering an opportunity to taste the club wines for that quarter!

Members can purchase additional bottles of the club wines during the quarter for 35% off! (subject to availability)

A reusable Velvet 48 Tote Bag containing a Velvet 48 T-shirt, Corkscrew, Champagne Stopper and Velvet 48 Drop Stops!
Want to Enroll?
Send us an email with your club preference (ALL RED or MIXED) and your t-shirt size and we'll get you all signed up!
EMAIL:
This Quarter's Selections
MIXED (Red/White/Sparkling)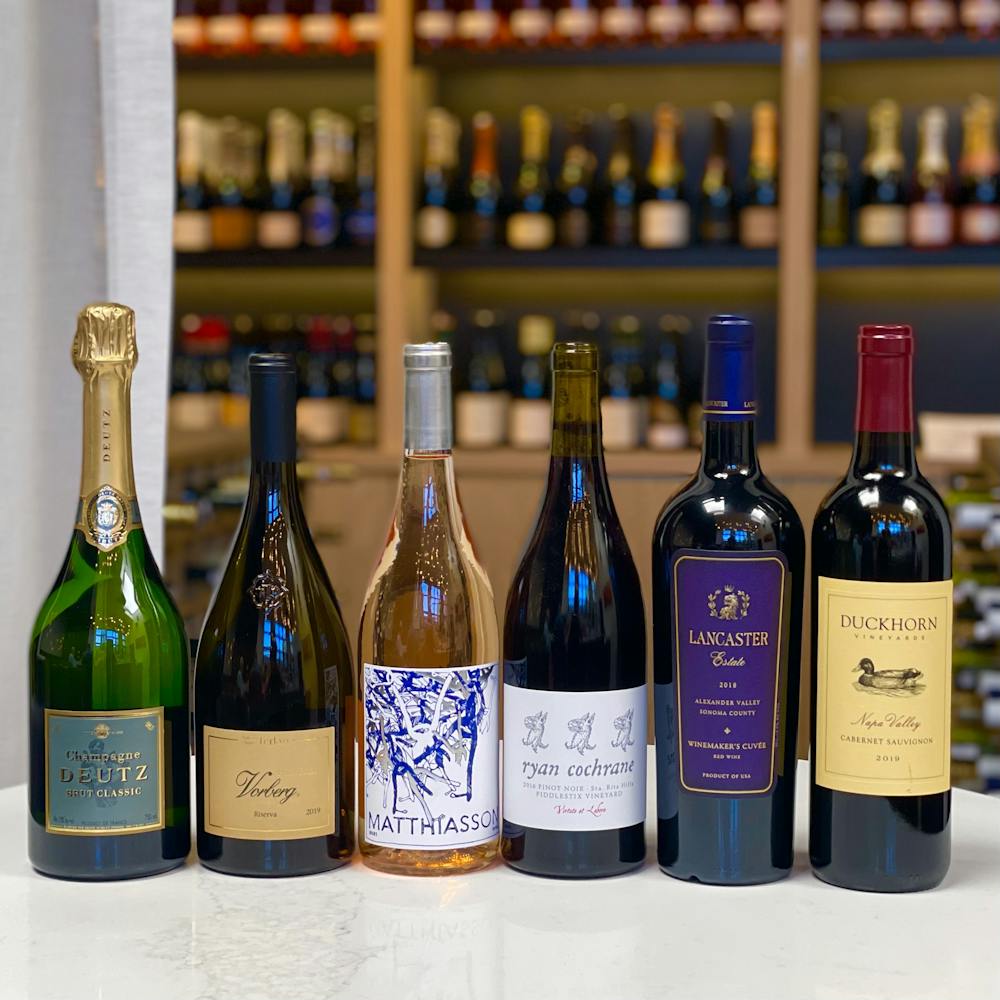 2015 Louis Roederer Rosé, Champagne, France
$140
(CLUB PRICE: $91)

2020 Sinegal Estate Sauvignon Blanc, Napa Valley, CA
$55
(CLUB PRICE: $35.75)

2020 Domaine Jean Dauvissat Père et Fils Chablis, Burgundy, France
$65
(CLUB PRICE: $42.25)

2018 Patz & Hall Pinot Noir, Chenoweth Ranch, Russian River Valley, CA
$95
(CLUB PRICE: $61.75)

2017 Jonata 'Todos', Ballard Canyon, Santa Ynez Valley, CA
$90
(CLUB PRICE: $58.50)

NV Ashes & Diamonds Rouge #4, Santa Cruz Mountains, CA
$75
(CLUB PRICE: $48.75)
ALL RED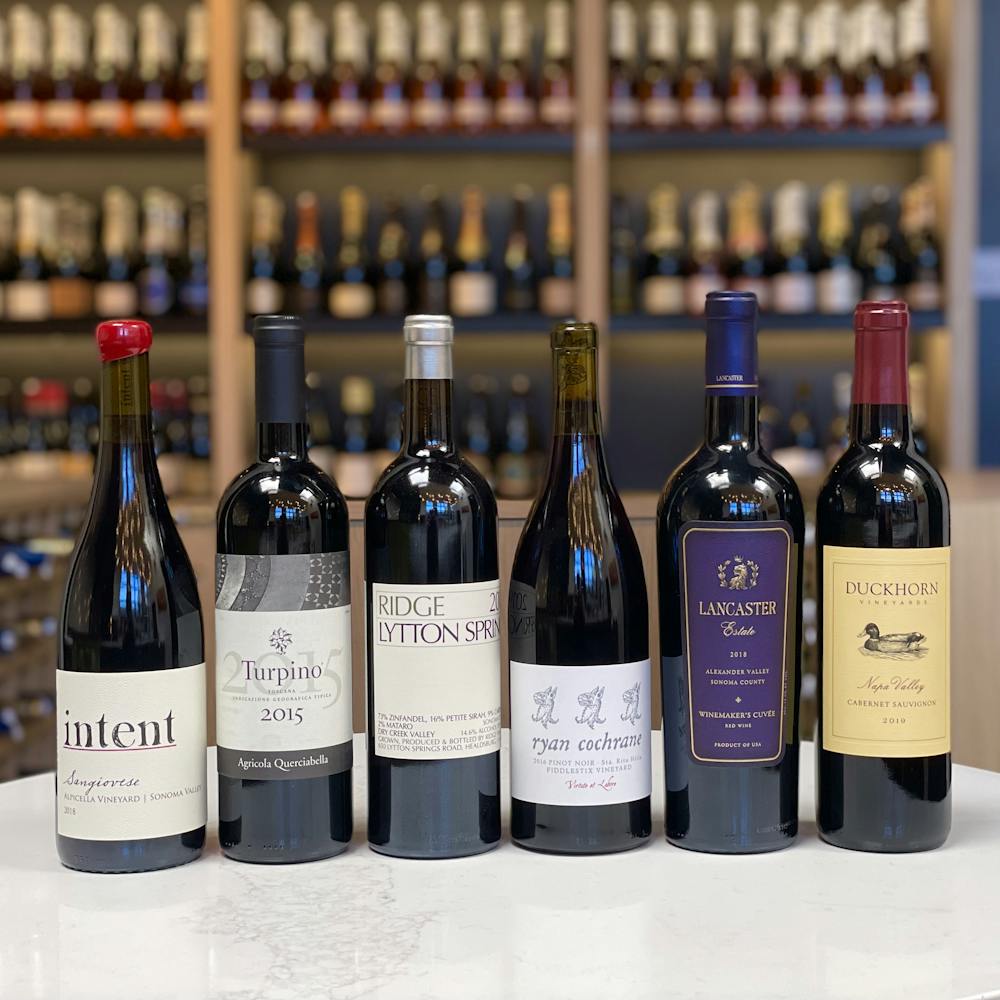 2018 Domaine Eden Pinot Noir, Santa Cruz Mountains, CA
$60
(WINE CLUB: $39)

2016 Alexana Gran Rouge, Lonesome Spring Ranch, Columbia Valley, WA
$55
(WINE CLUB: $35.75)

2018 Cliff Lede Cabernet Sauvignon, Stags Leap District, Napa Valley, CA
$140
(WINE CLUB: $91)

2018 Patz & Hall Pinot Noir, Chenoweth Ranch, Russian River Valley, CA
$95
(CLUB PRICE: $61.75)

2017 Jonata 'Todos', Ballard Canyon, Santa Ynez Valley, CA
$90
(CLUB PRICE: $58.50)

NV Ashes & Diamonds 'Rouge #4', Santa Cruz Mountains, CA
$75
(CLUB PRICE: $48.75)